Click and Drag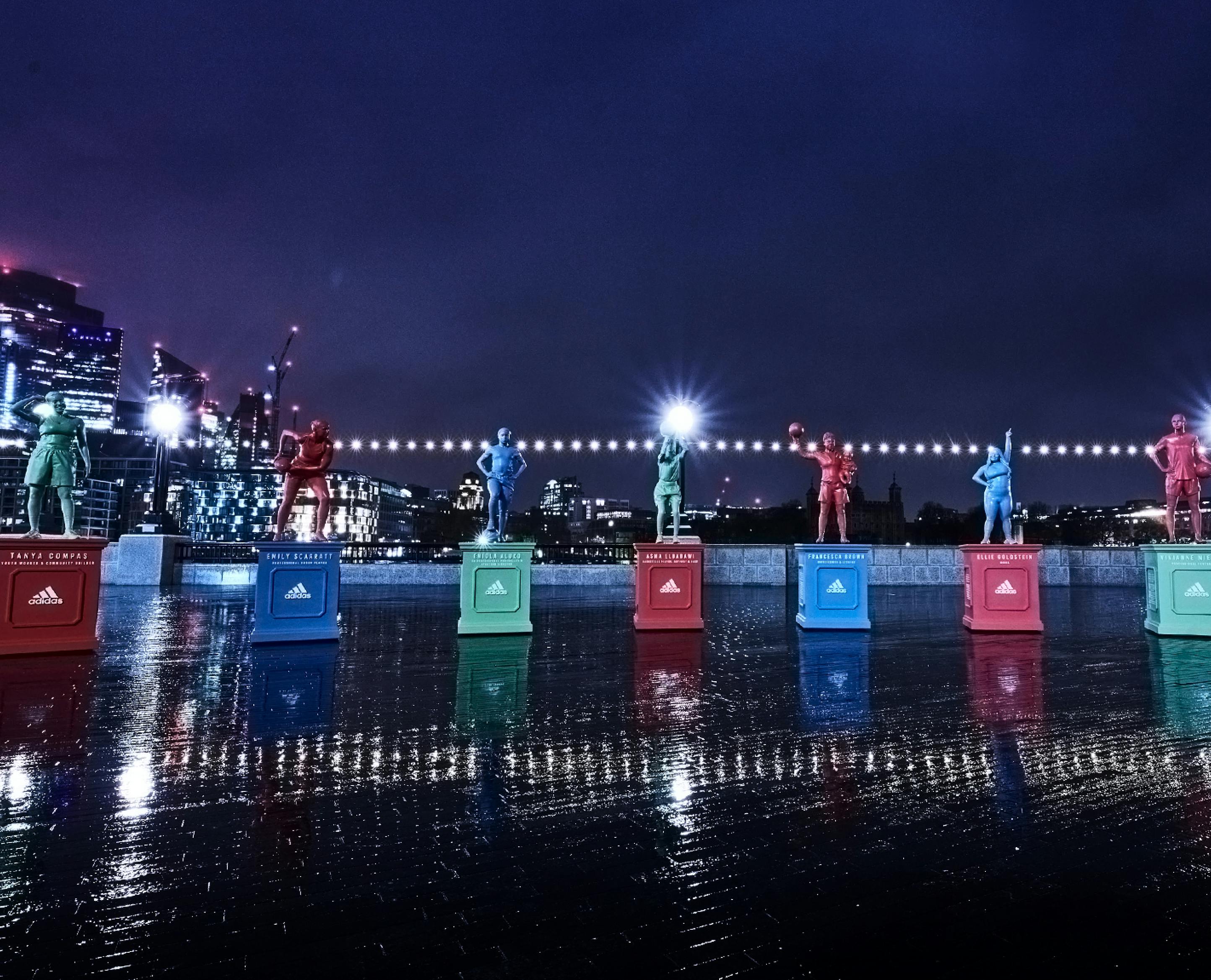 Adidas
Support is
everything
Experiential

Content

Social
Scroll
The Context
Historically, the sportswear industry has struggled to reflect the diversity of women's body shapes and sizes, with 90% of women wearing the wrong sized bra.
The Opportunity
Adidas aimed to launch the UK's most inclusive collection of sports bras yet, offering support to every woman, every shape, every size, for every sport. We wanted to draw attention to this positive news for female body diversity by highlighting another area where women were woefully underrepresented – showing that Adidas truly supported women, both physically and mentally.

With our "Support Is Everything" campaign, we set out to address the imbalance, unveiling a series of statues across London of women breaking boundaries in the world of sport and culture.

Our inspirational talent included Asma Elbadawi, the first pro basketball player to wear a hijab, Ellie Goldstein, the first model with Down Syndrome to appear on the cover of Vogue, and Eniola Eluko, England, Chelsea and Juventus legend.
To create the statues each woman was scanned holding an iconic pose in a rig of 250 cameras and the data generated a detailed digital 3D model. The 3D models were sustainably printed in sections using plastic recovered from UK oceans, before being assembled, sanded, painted and weatherproofed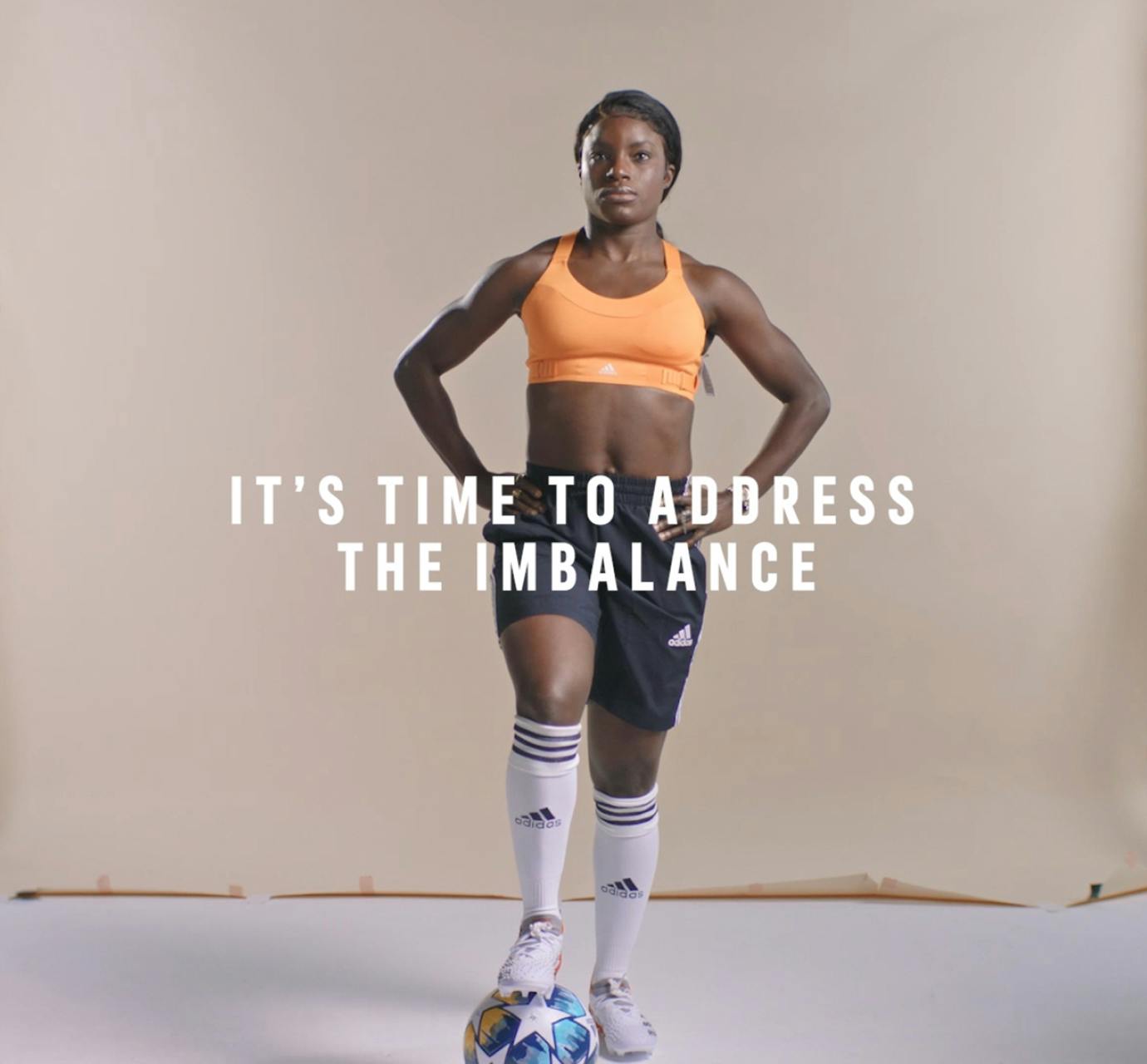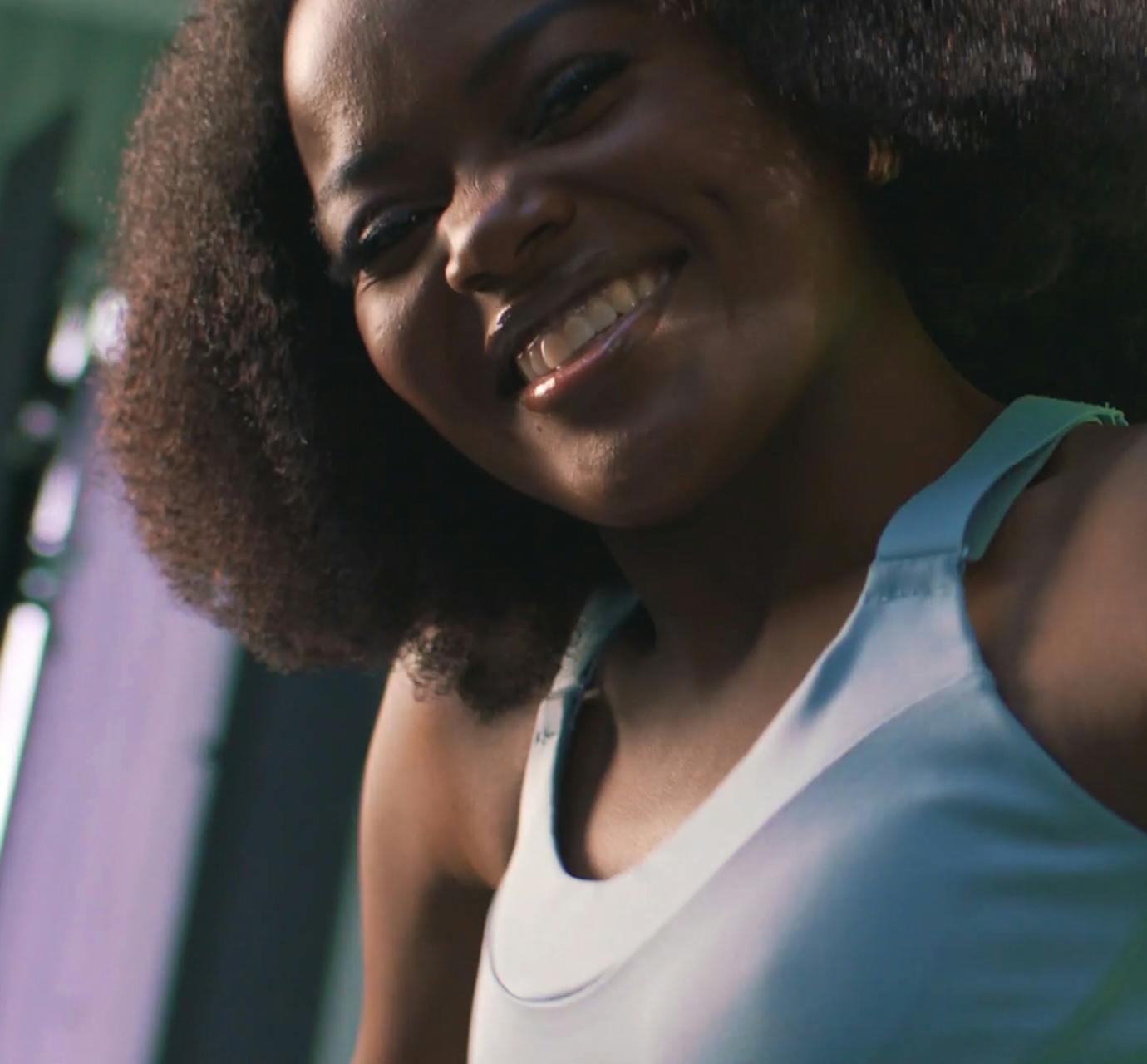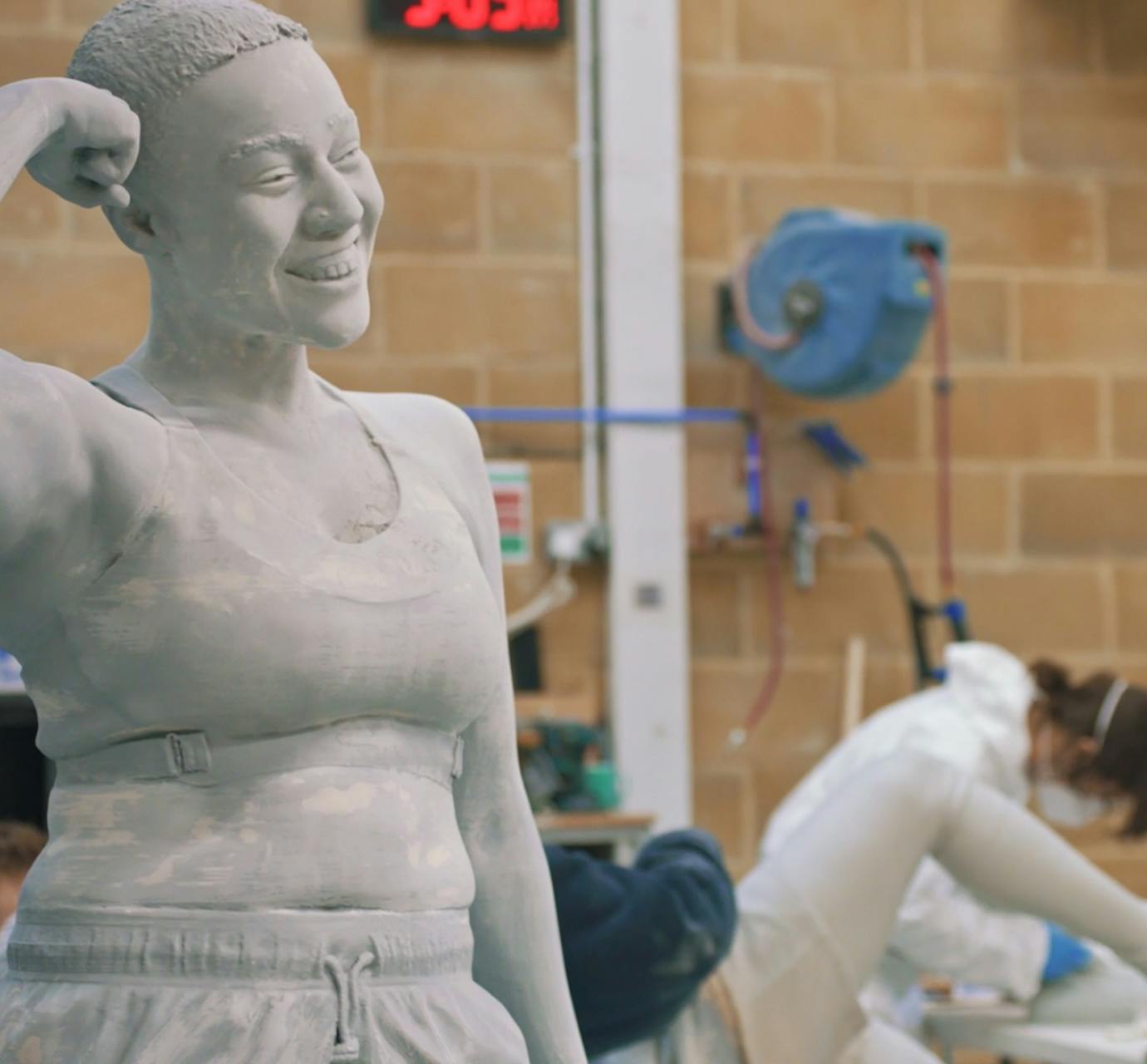 This process was captured in content formats specifically for TikTok and instagram stories as well as over 180 still formats for brand and talent channels.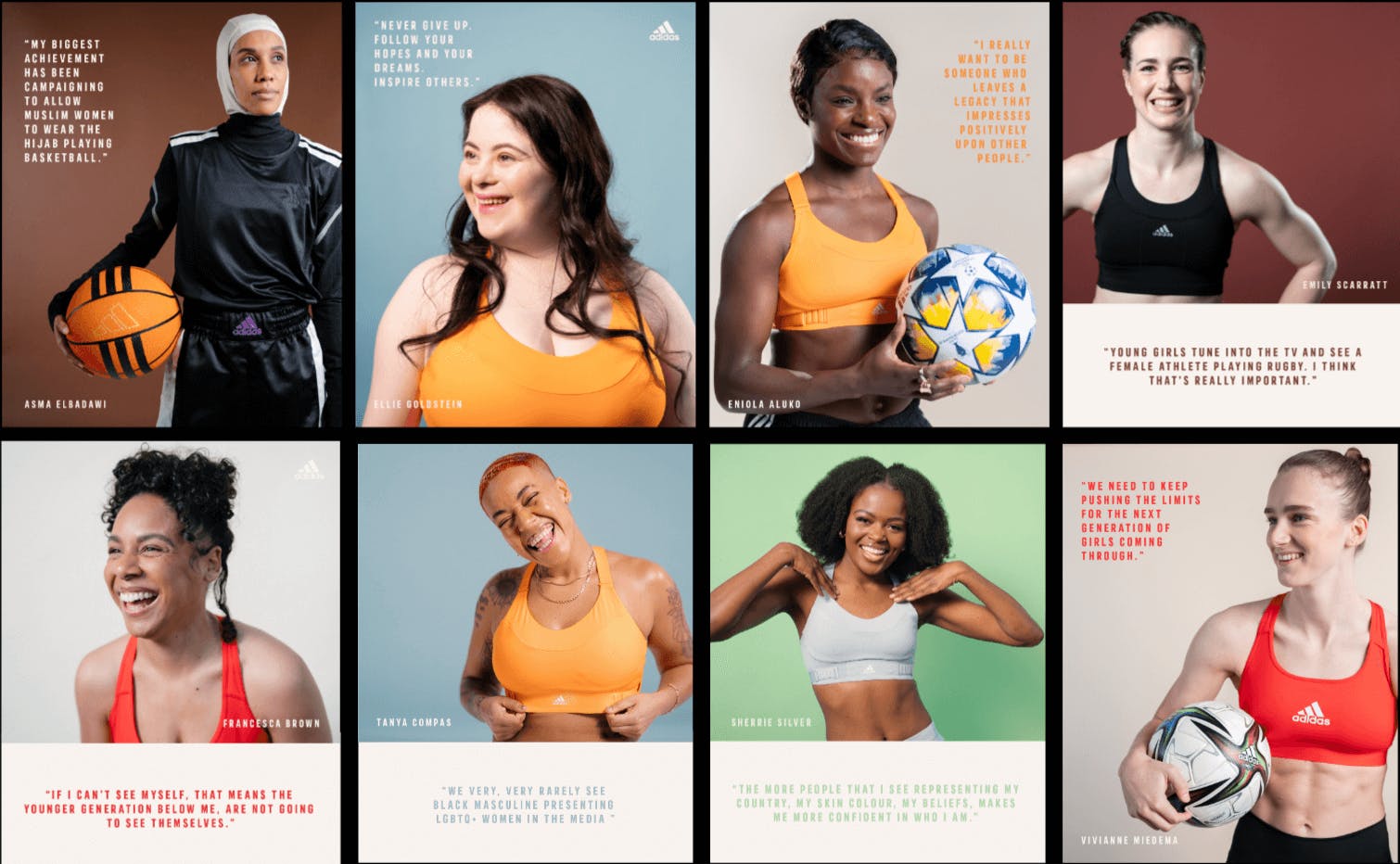 8 lifesize statues were positioned outside the mayor of london's office in the weeks before international women's day, seen by over 1m londoners. Each statue had a QR code launching films telling their story.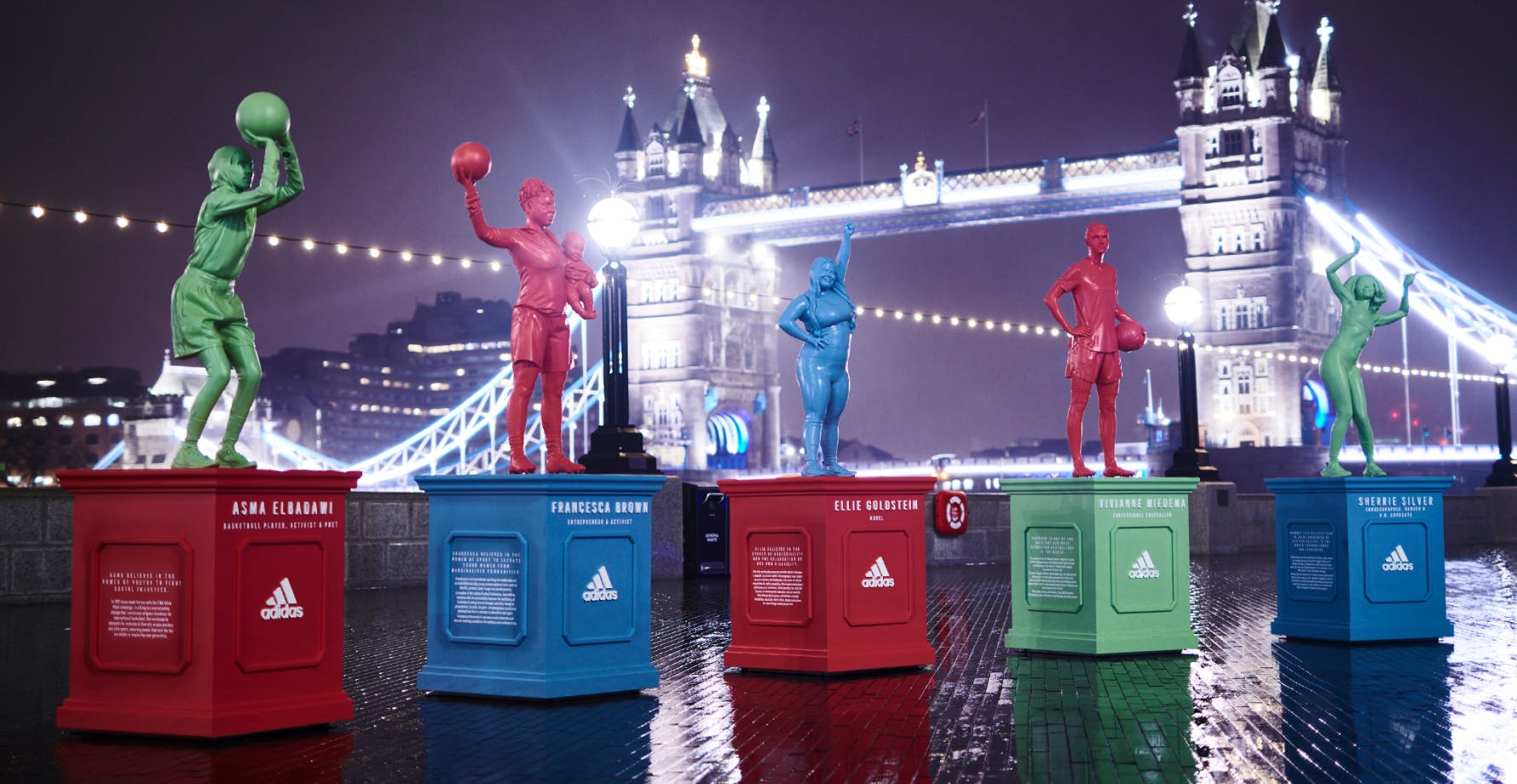 "Our statue activation was insight driven, impactful, and created to inspire the next generation of athletes."
300
pieces of digital content for use across brand and talent partner channels
240k
engagements across PR, Owned and Partner channels
50
pieces of PR coverage delivering 38m impressions
00%