Click and Drag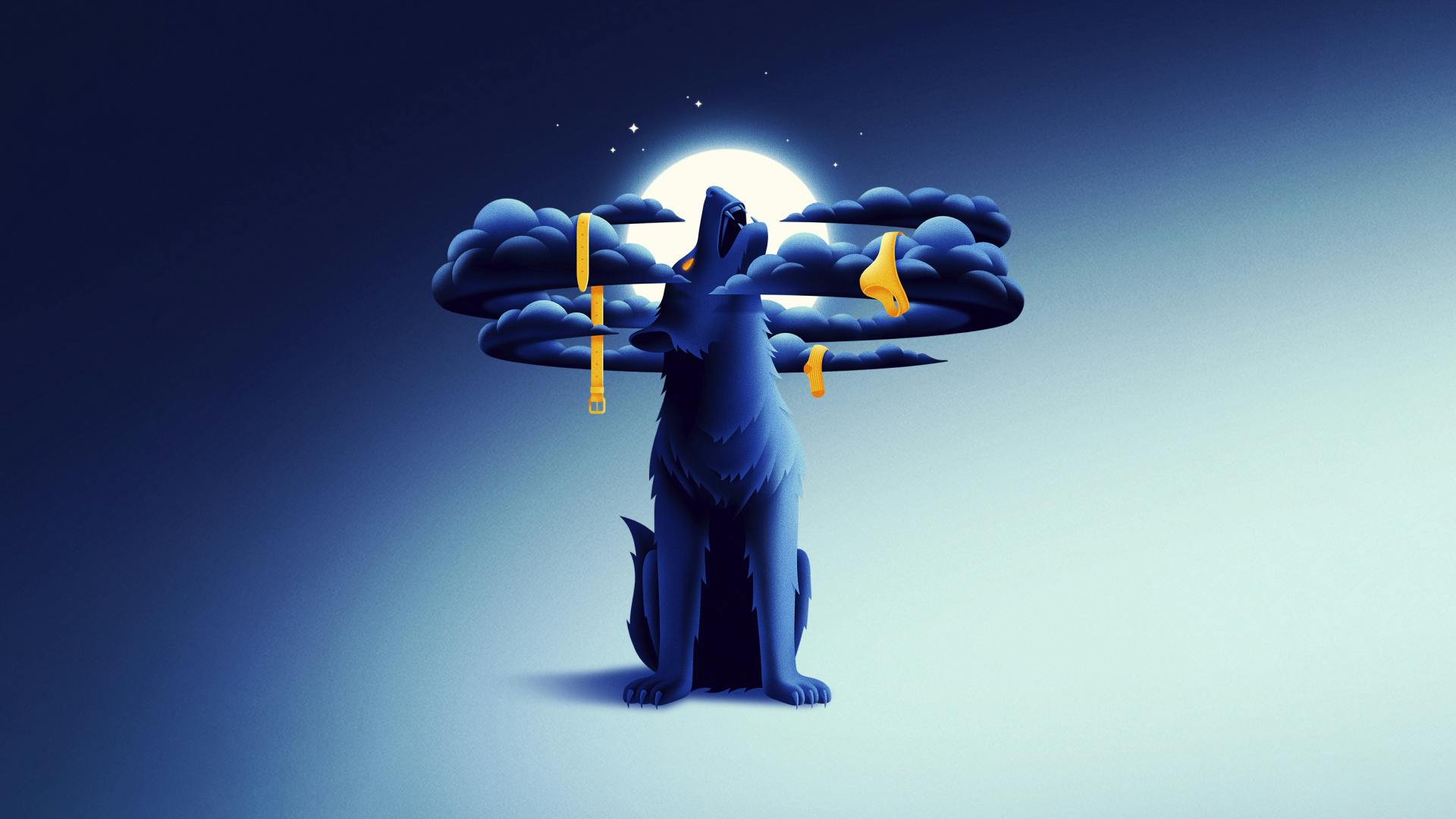 Audible
The greatest
storyteller
The Context
In a post-pandemic world, many people started to question the number of subscription services they needed. In danger of losing ground on growth, Audible wanted to show that it was not a 'nice to have', but rather a 'must-have' subscription.
The Opportunity
We needed to speak to the higher-order emotional drivers for an Audible subscription – and this is where the unique breadth, depth and richness of what Audible offers became our biggest strength.

Because, not only are people aware of their changing emotions from hour to hour and day to day, but they actively seek and expect to meet those changing emotional states through the content they choose throughout the day.
Introducing The Greatest Storyteller.
A semi-mythical, mysterious figure, the purple-suited, androgynous character of The Storyteller appears to a variety of listeners at times of emotional need, telling them the story they need to hear at that moment – representing the breadth, richness and depth of Audible's content to satisfy the changing emotional rhythms of our day to day.
In static and digital OOH media, the challenge was to bring the emotional power of audio to life in print, showing how a wide variety of mundane listening occasions are suddenly transformed through the intervention of rich storytelling.
Through linguistic shifts and contrasting typefaces we transport the viewer from the everyday world to the immersive, dramatically heightened world of the story landscape.
Reinventing the traditional "drop cap" seen from mediaeval through to early 20th century literature and repurpose it for the modern immersive world of audiobooks.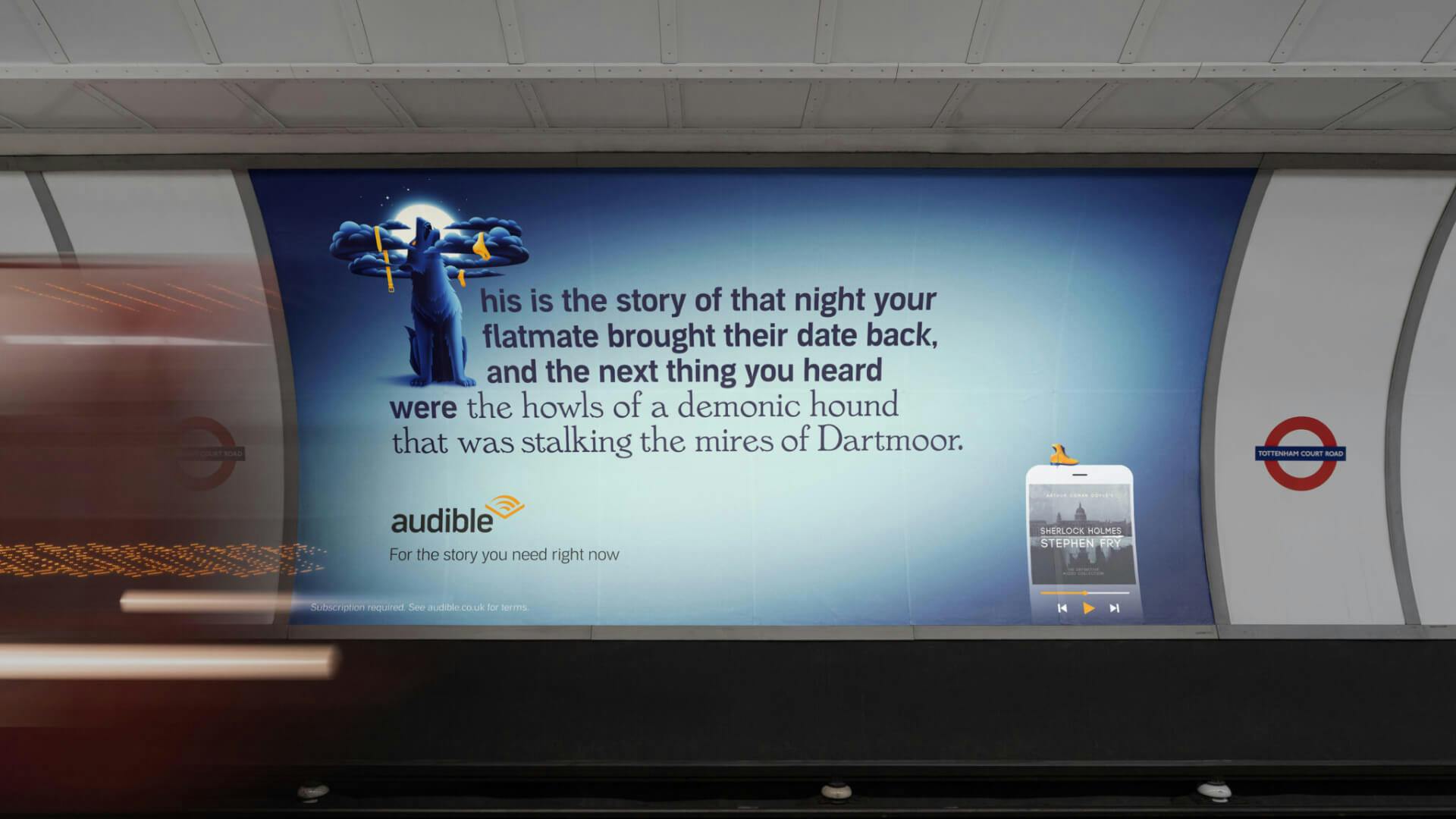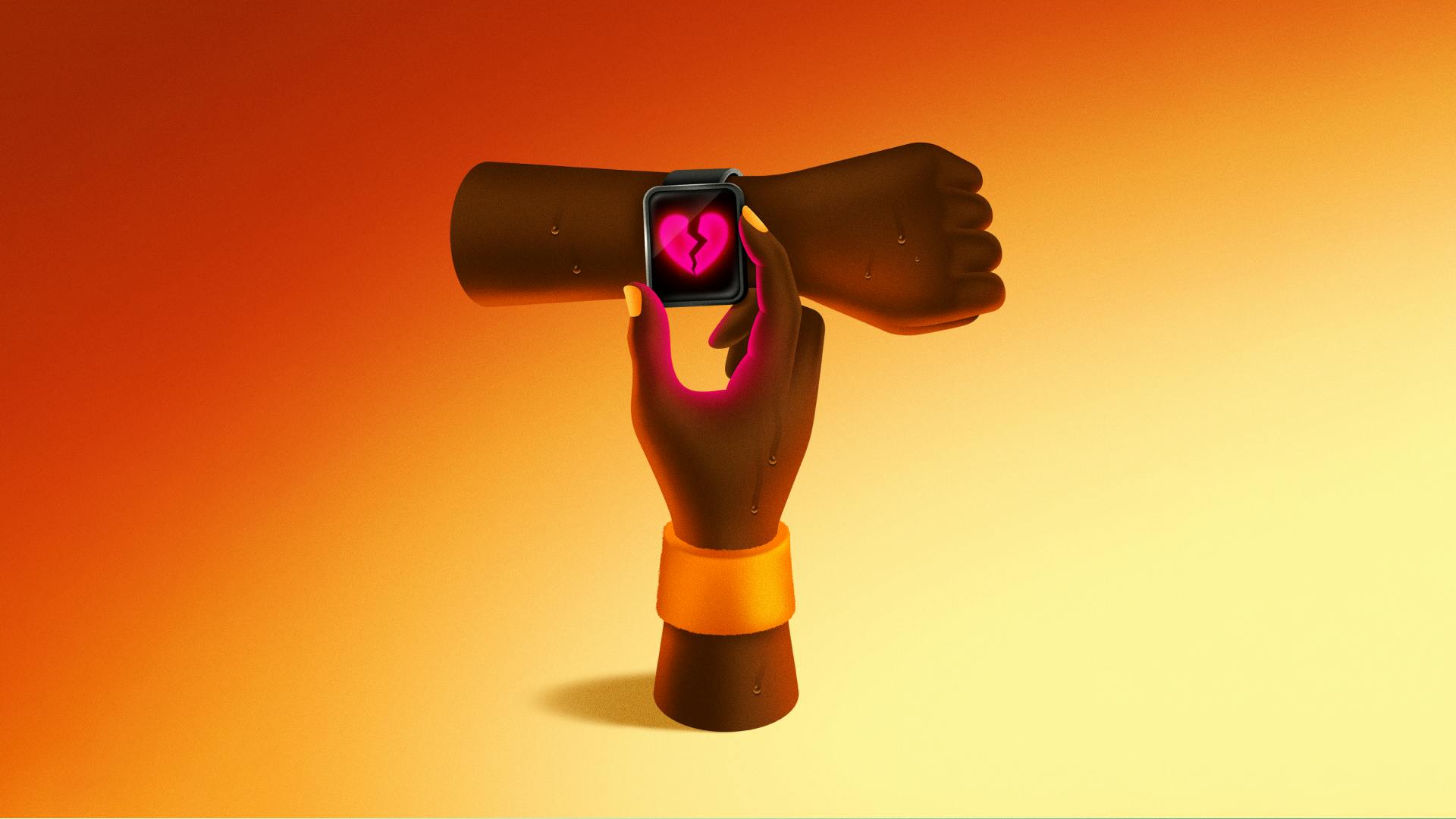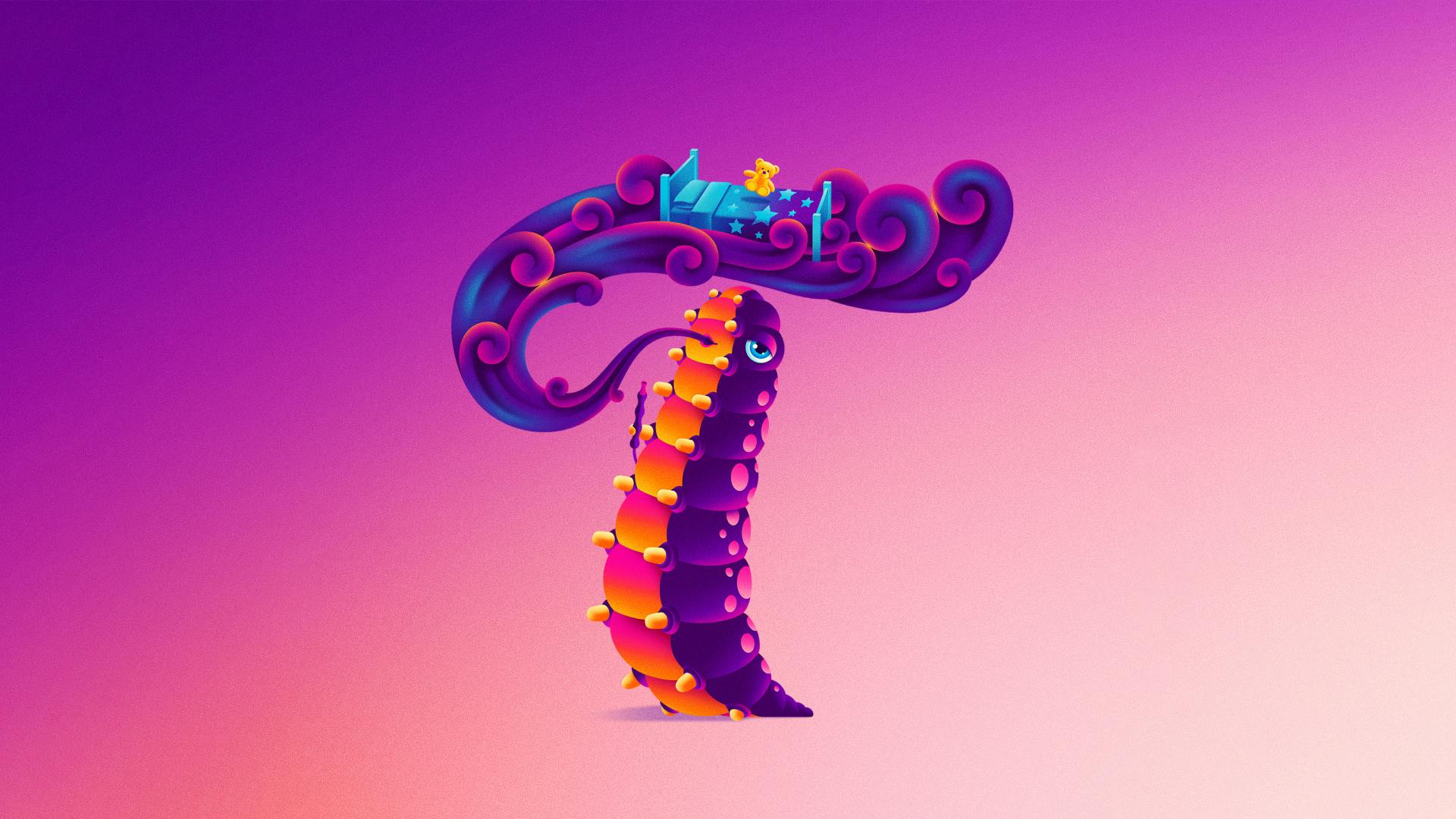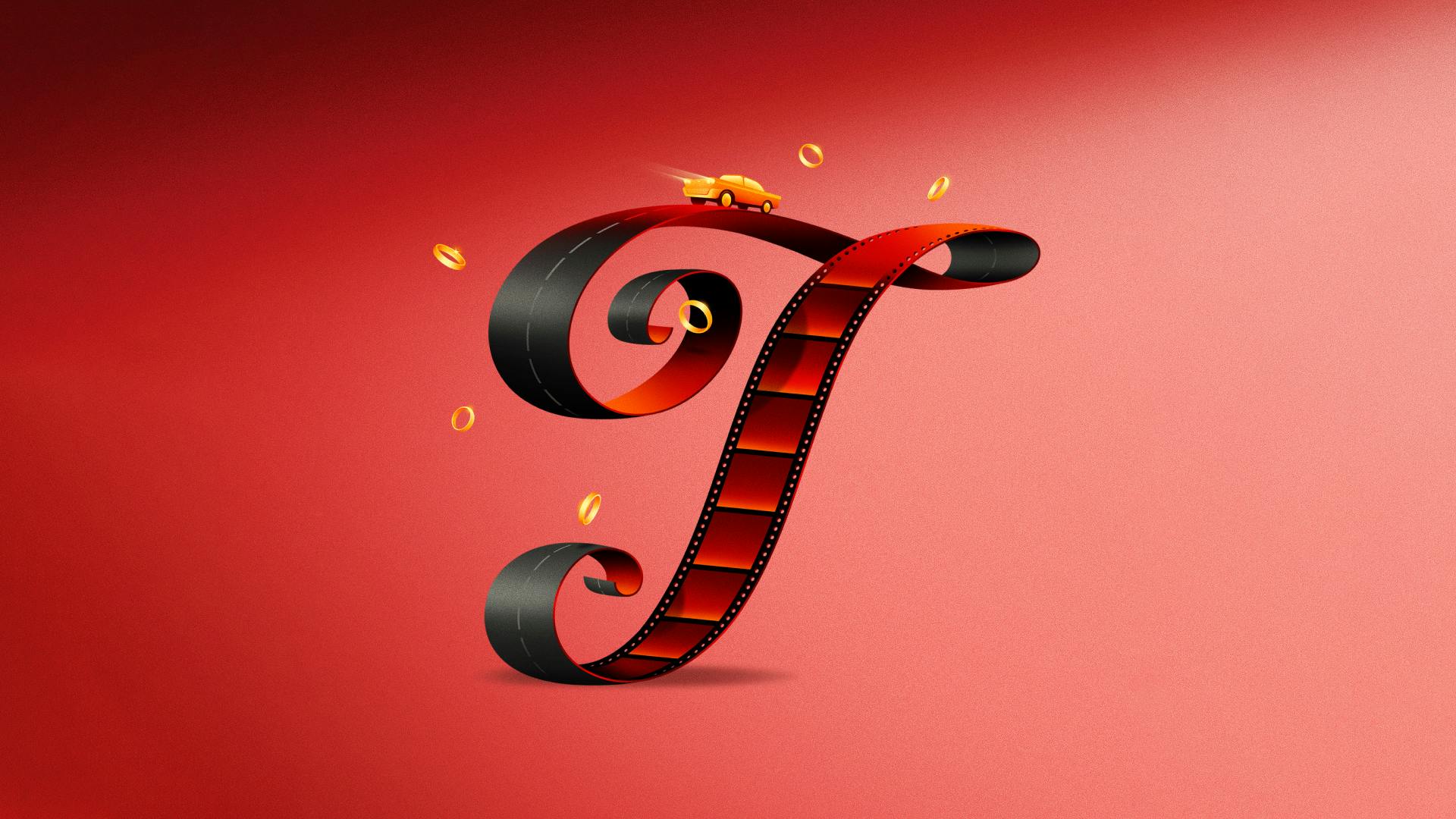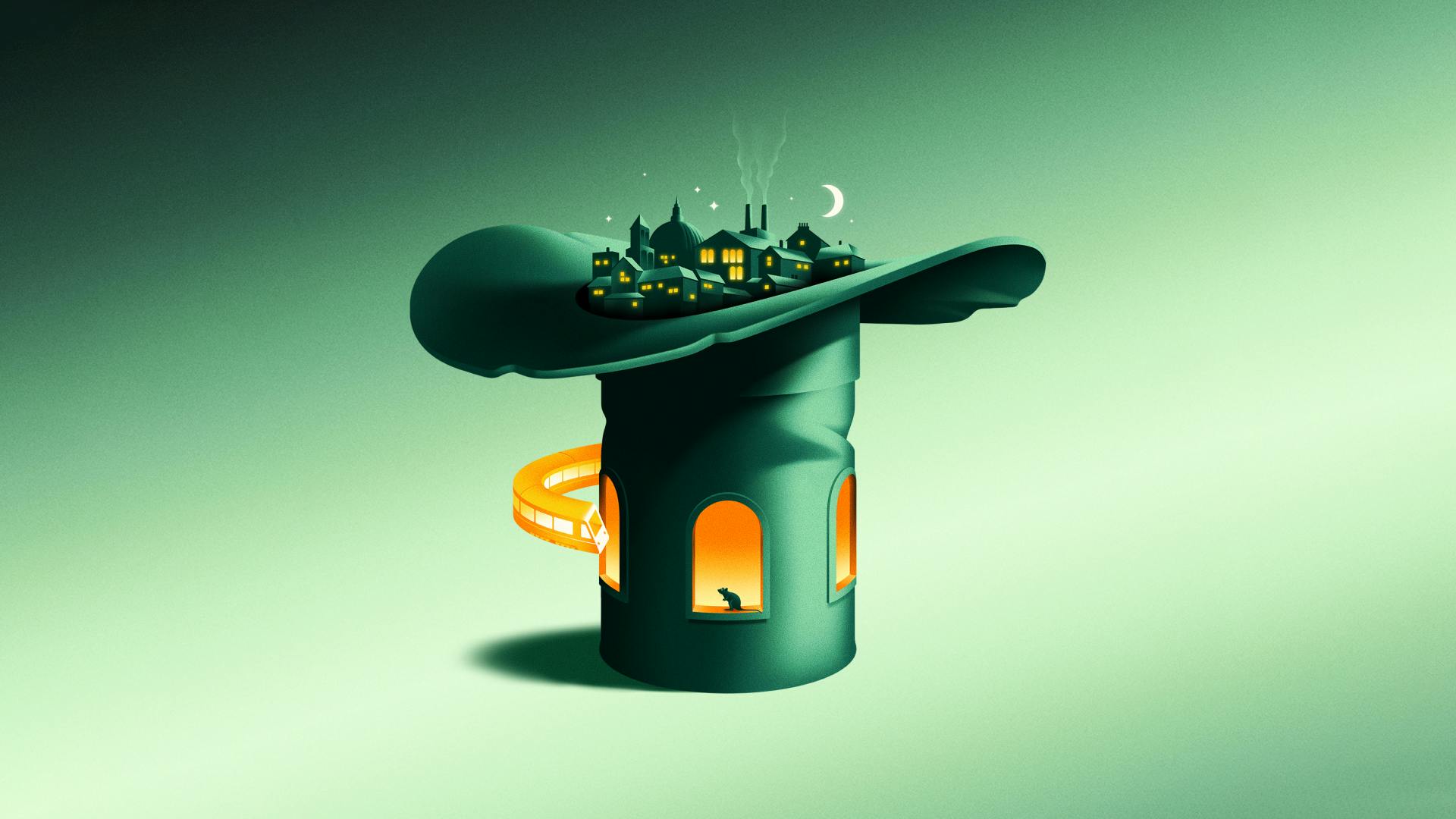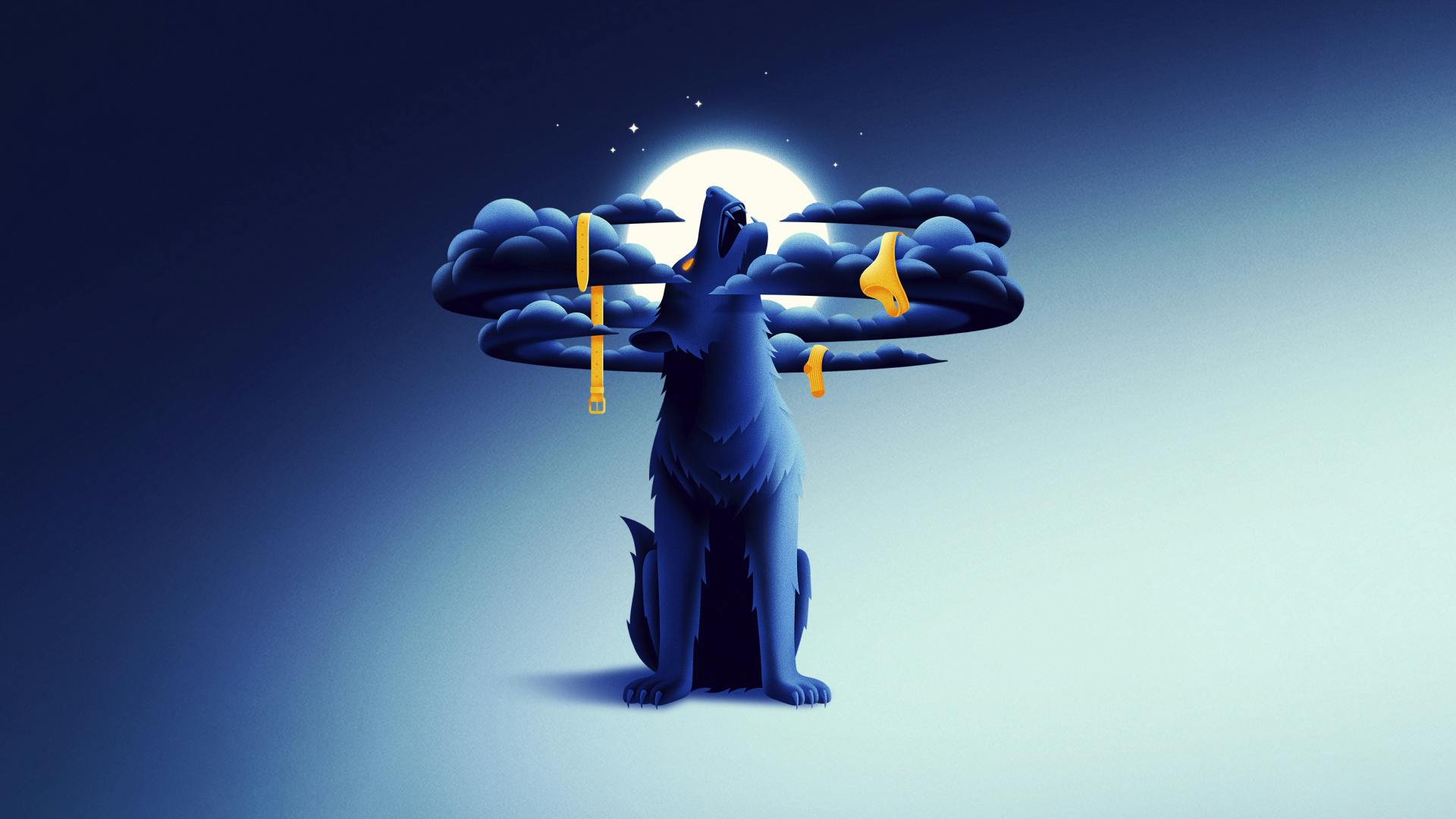 "Personifying the role of Audible in people's lives as this mythical being, The Greatest Storyteller, felt like a bold but logical next step for the brand."
00%