Click and Drag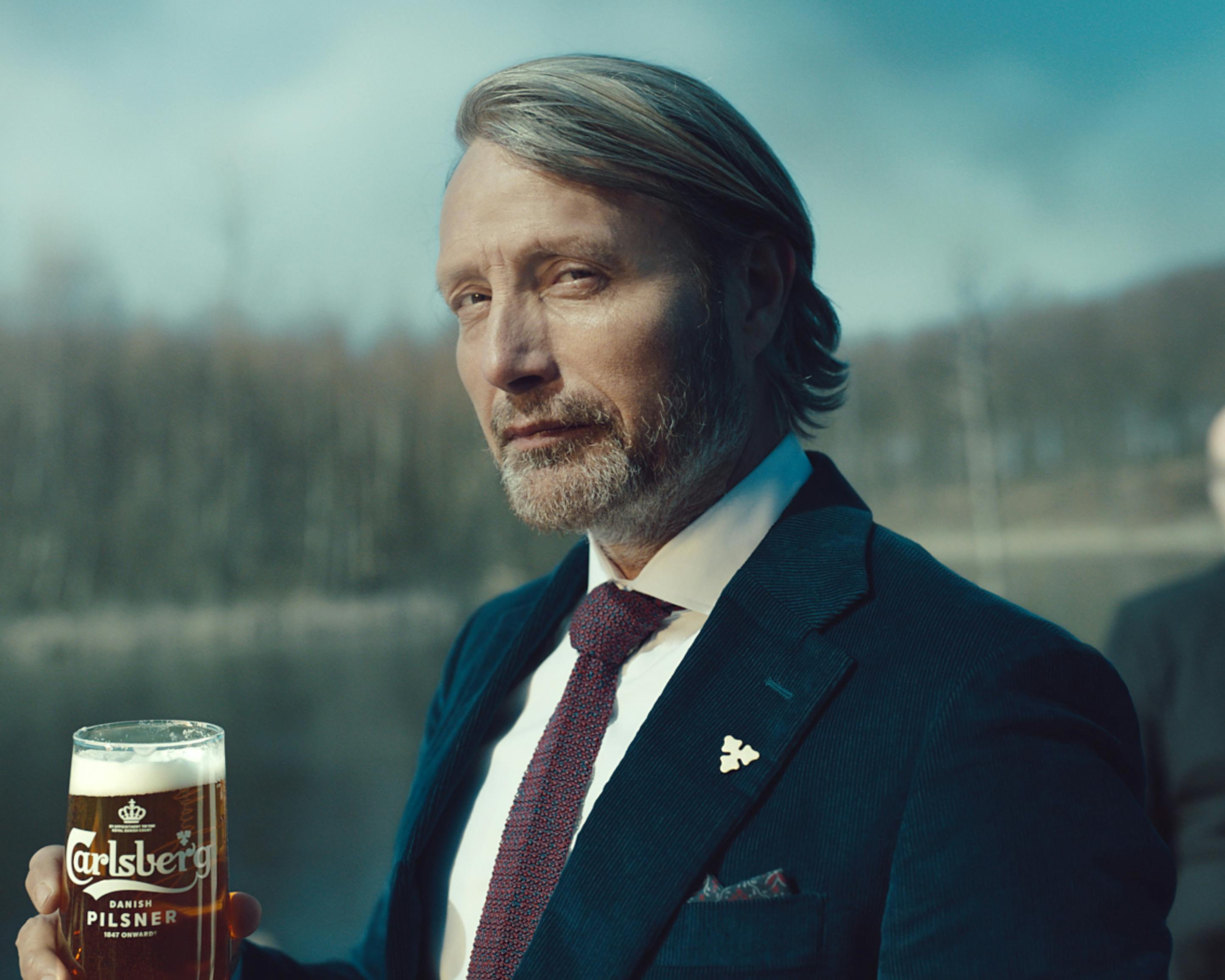 The context
Interest in standard lager was at an all-time low with 1.6m fewer drinkers than five years previously. We also had to address the elephant in the room. That Carlsberg was seen as "tasteless," "cheap" and "weak."
The opportunity
First, rebrew the beer. And then, lay it all on the line with a heavy dose of brutal honesty.

We decided to own up to the truth that the old beer wasn't good enough. So we took the biggest piece of brand equity we owned – the line "Probably the best beer in the world", and turned it on its head. Admitting, for the first time, that we Probably Weren't.
We found the harshest and most negative comments about the old beer on Twitter, and promoted them.
We offered those Twitter users whose rude comments we promoted, a chance to try the newly brewed Carlsberg Danish Pilsner.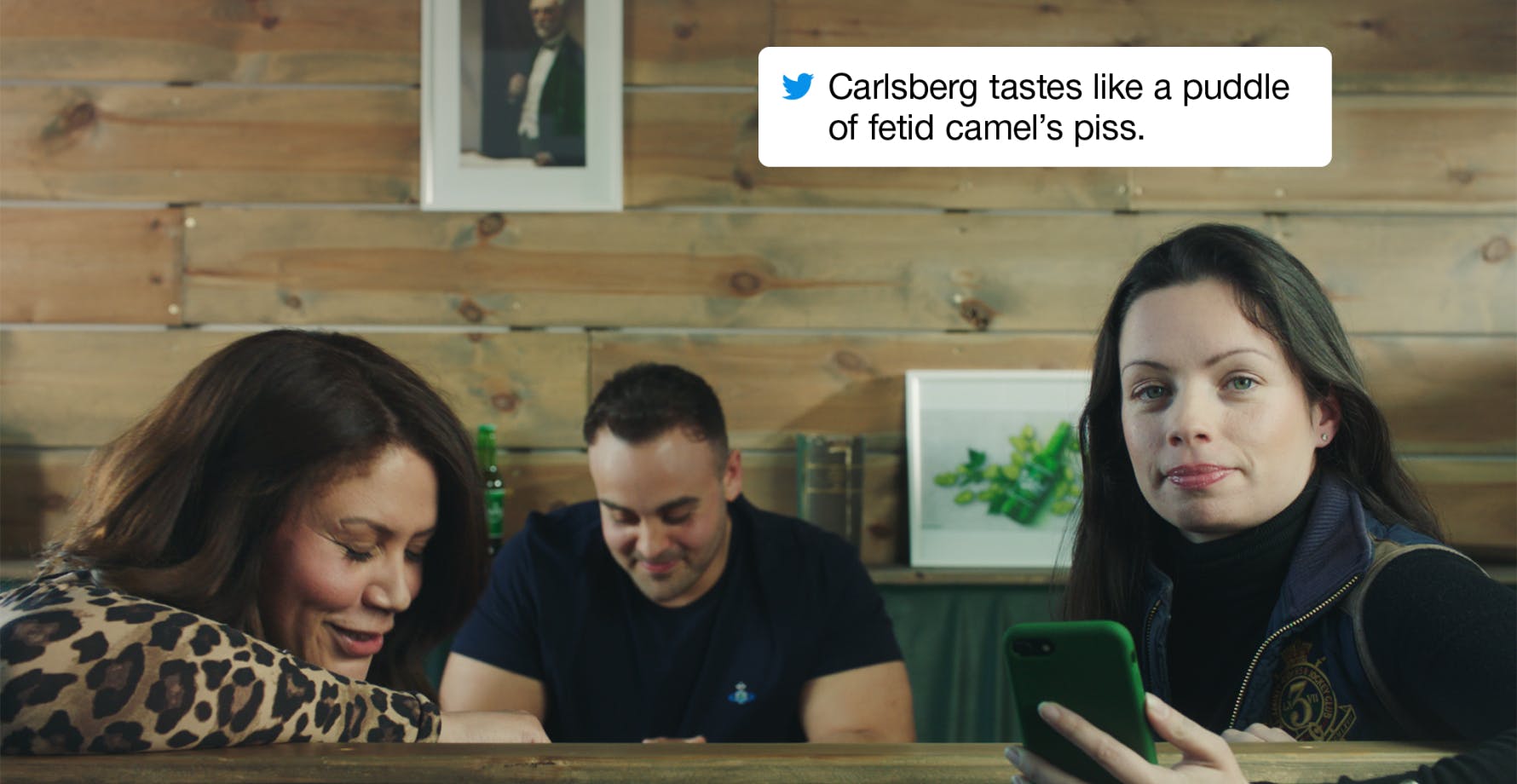 Scathing Tweets were also read aloud by Carlsberg employees in a series of YouTube videos called 'Mean Tweets'.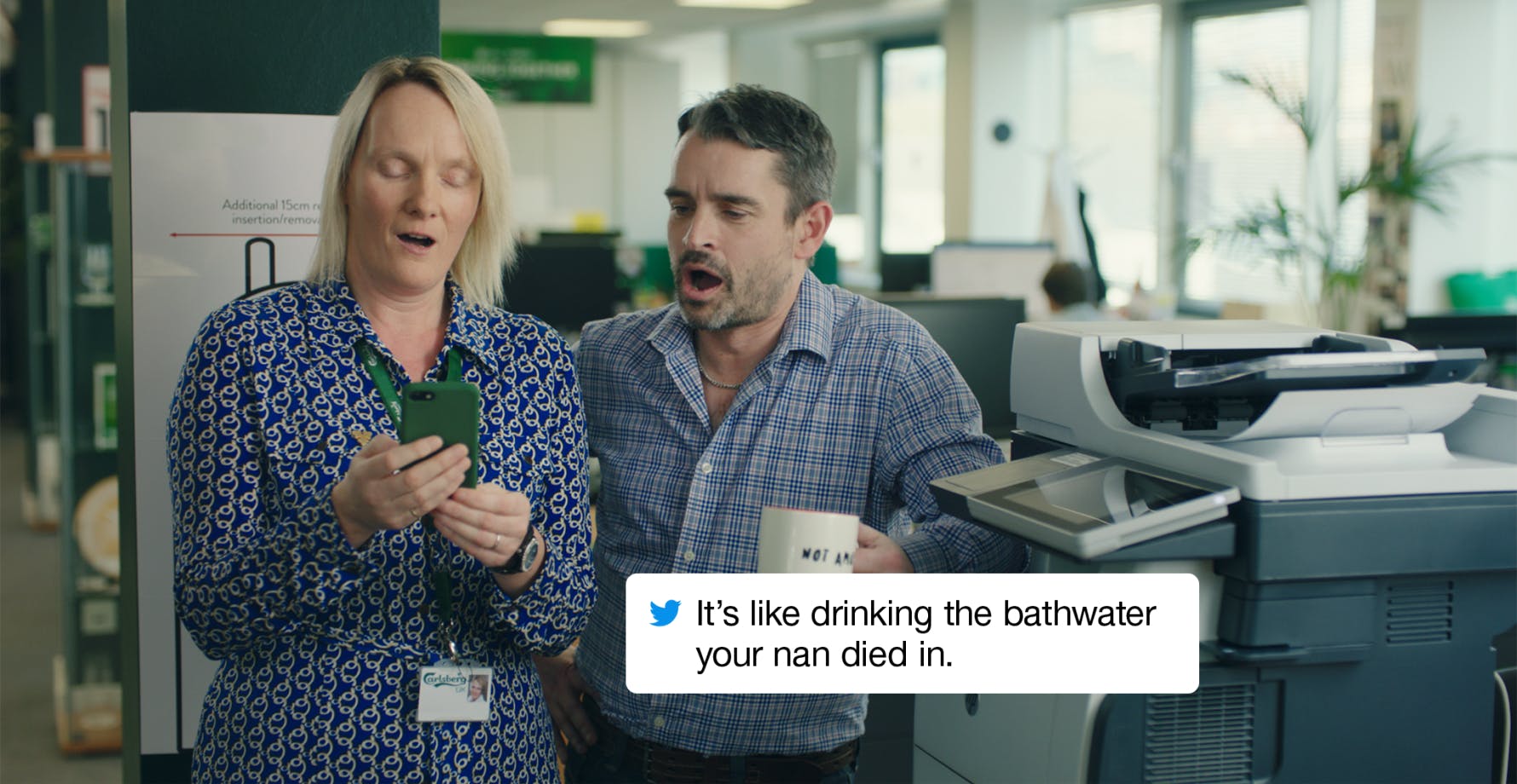 In OOH and TV we confessed to our historical sins, telling the world that the beer was now 'rebrewed from head to hop'.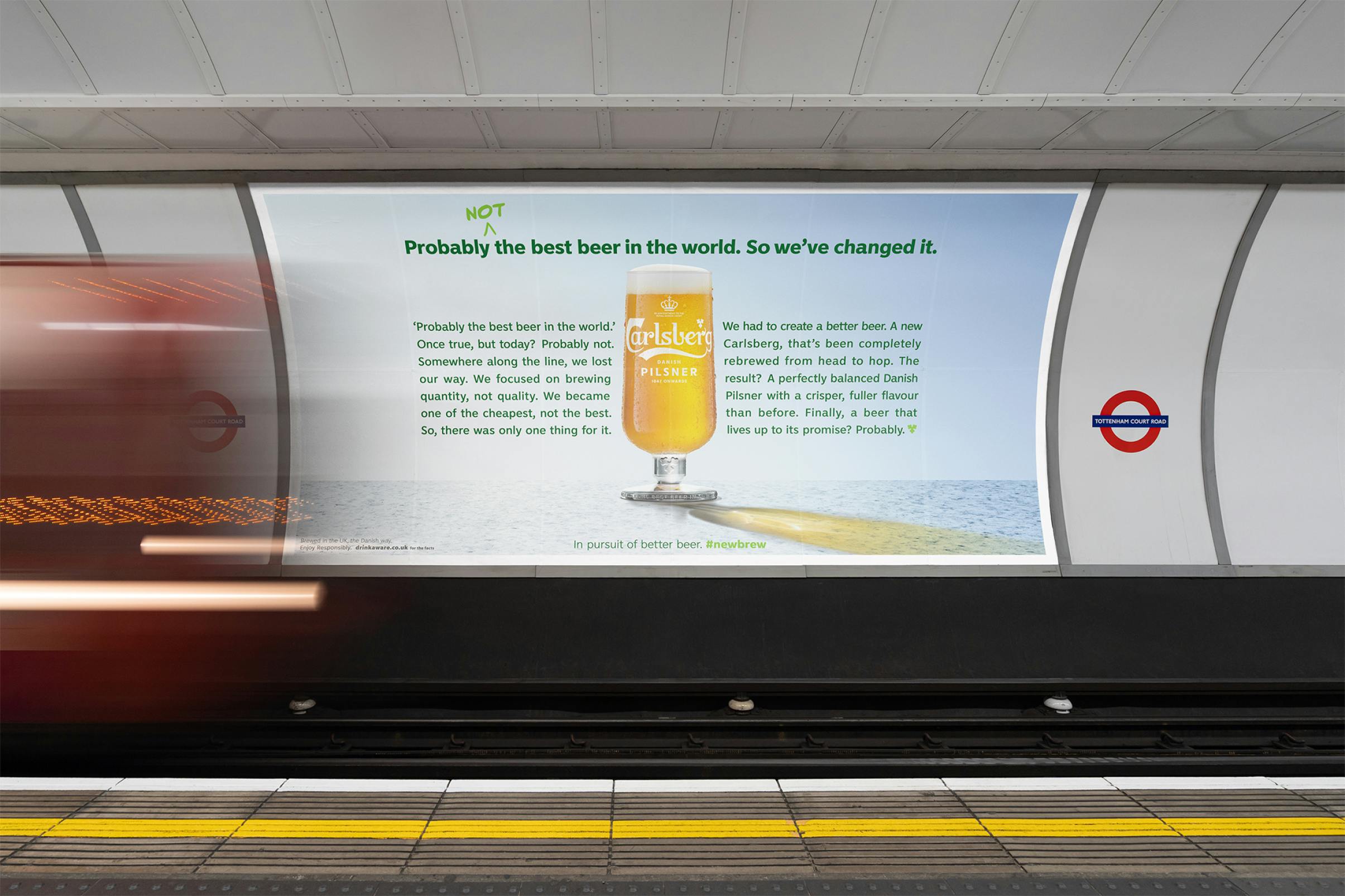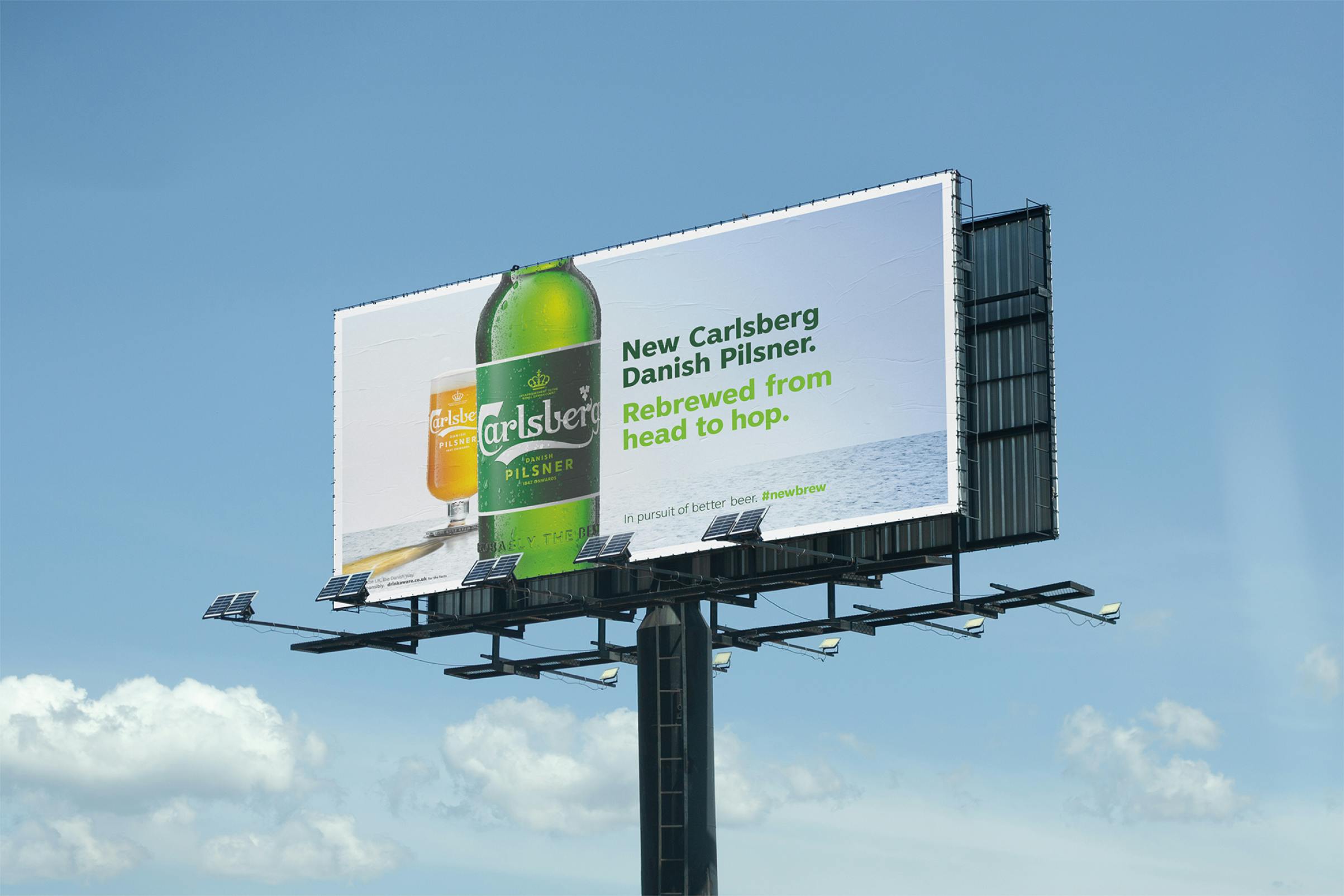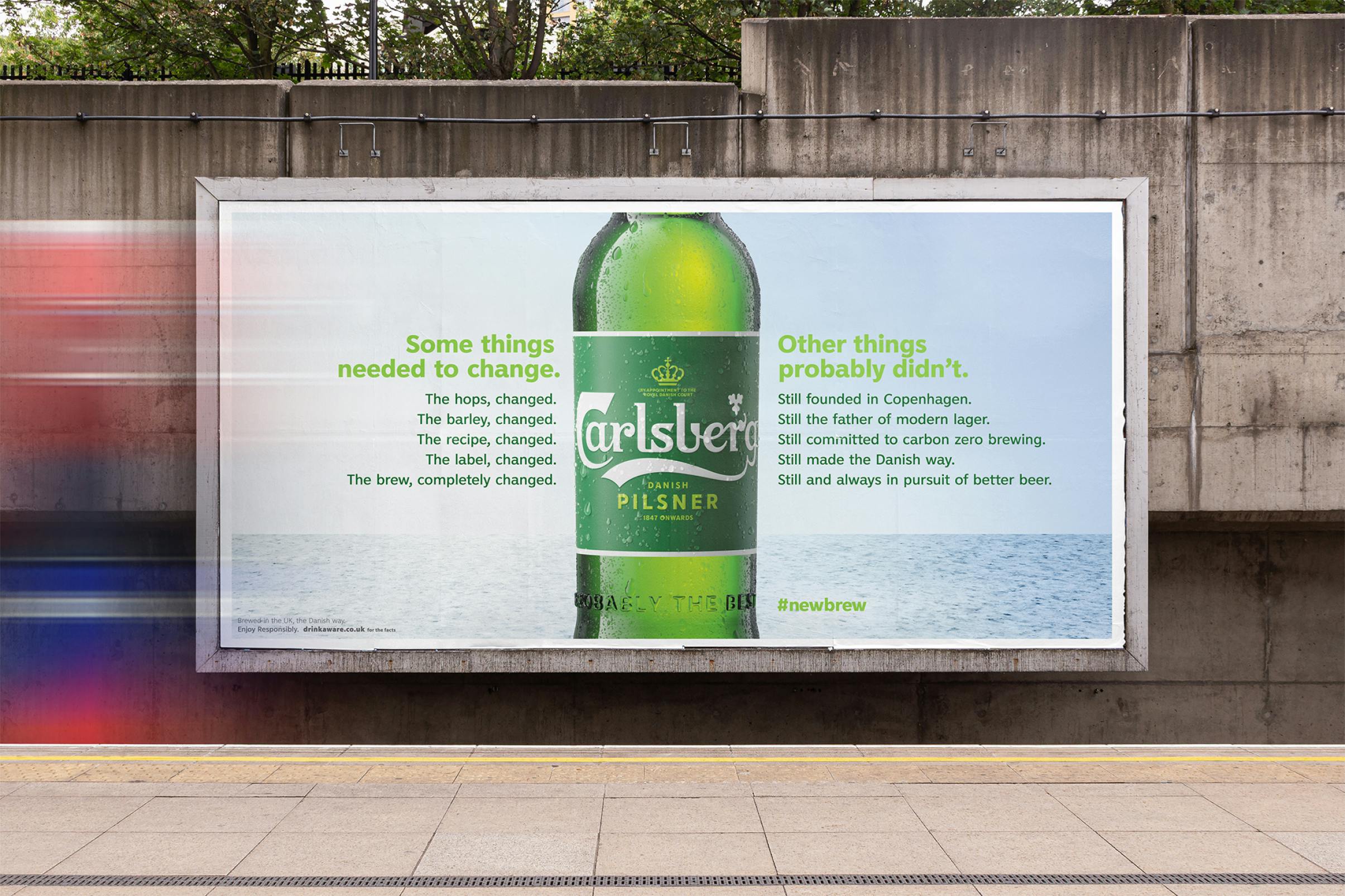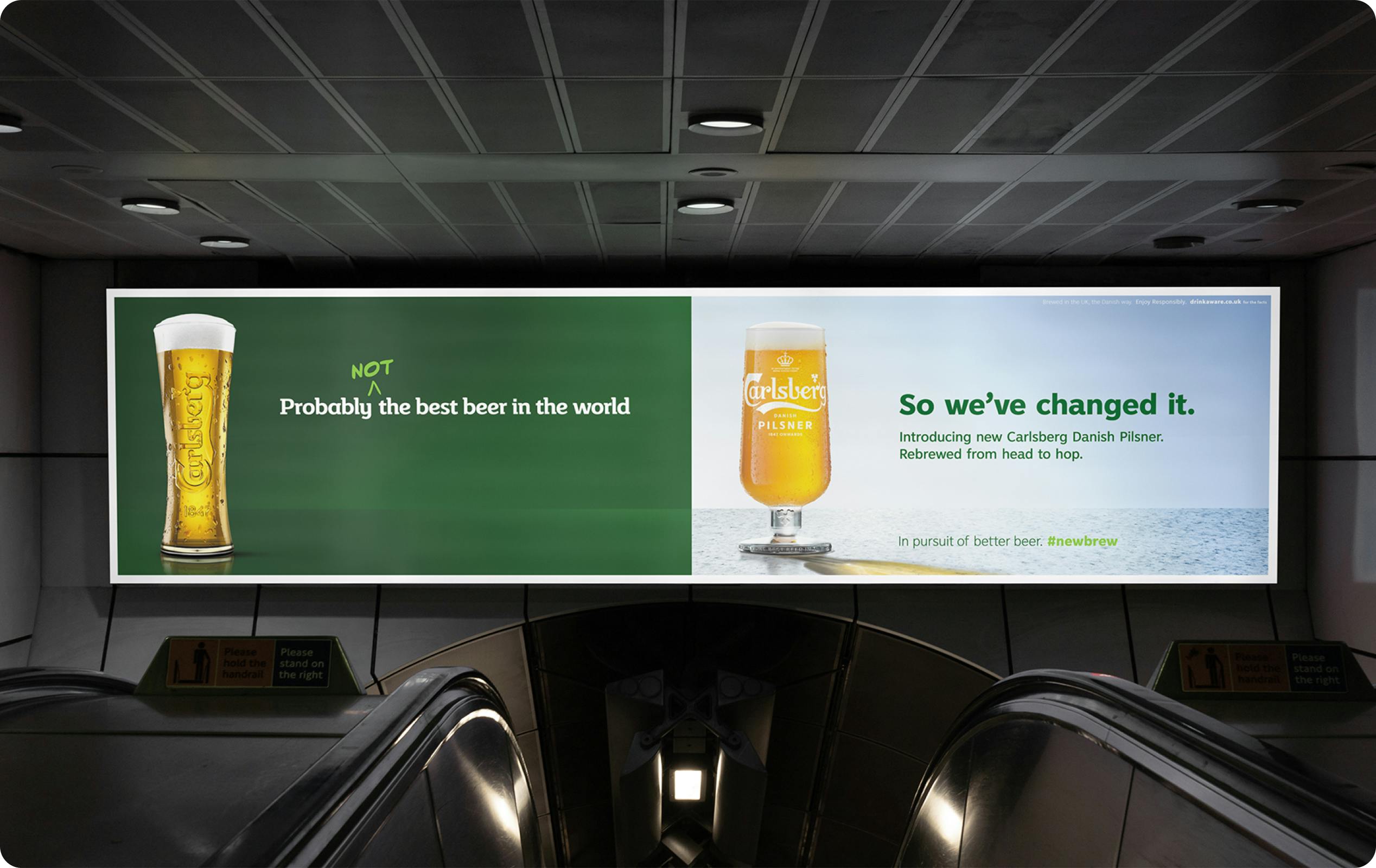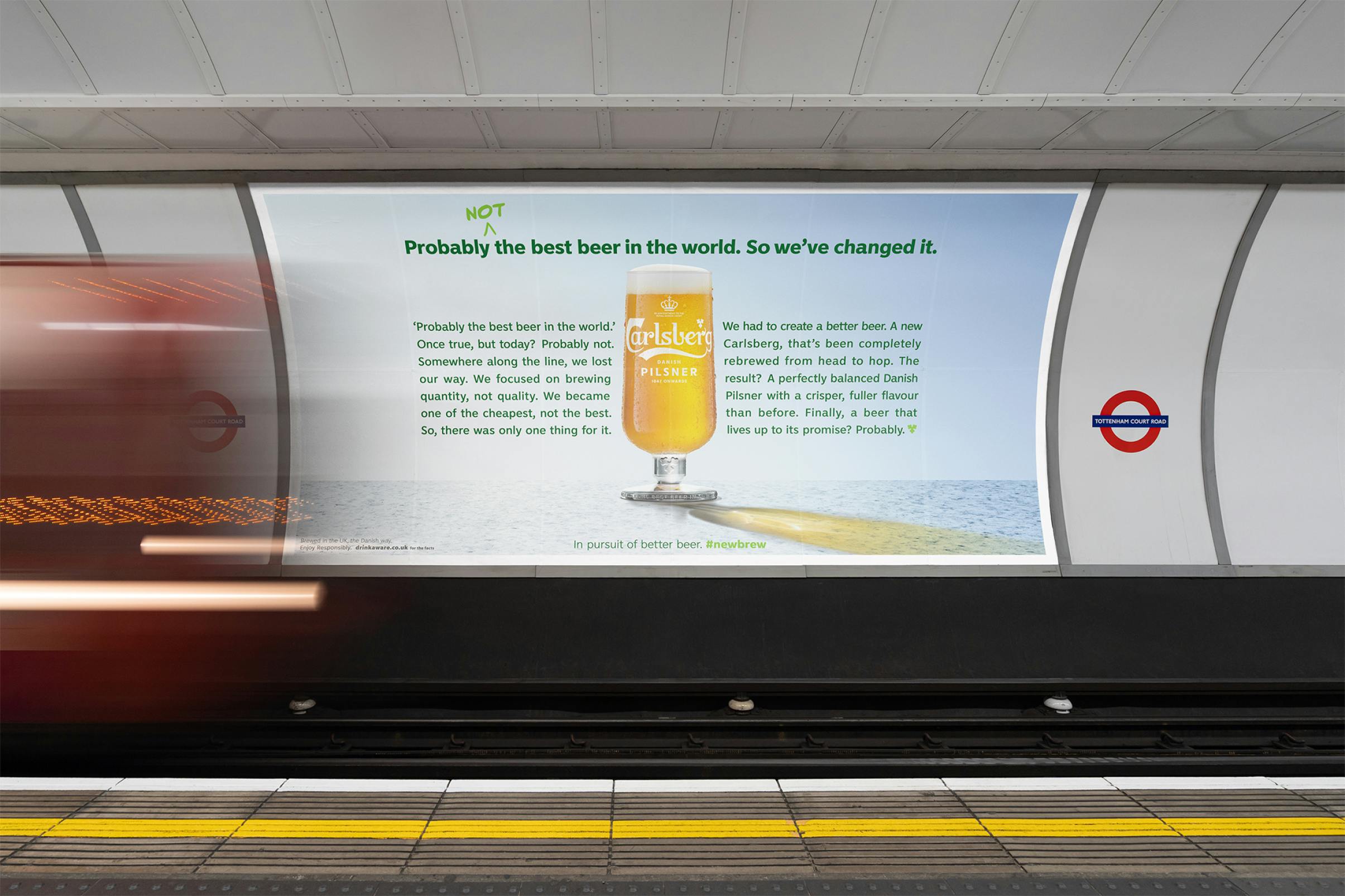 Digital ads at train stations and other key locations left a refreshing taste in everyone's mind.
15%
increase in quality perceptions
20%
increase in off-trade shoppers
5%
increase in purchase intent
23%
increase in recommendation
14%
growth in on-trade rate of sales
3%
increase in volume of sales vs competitors who were down 7%
"Carlsberg has turned its famous strapline on its head to admit it is 'Probably not the best beer in the world', a move that recalls its heritage while achieving a much-needed repositioning."
00%