Click and Drag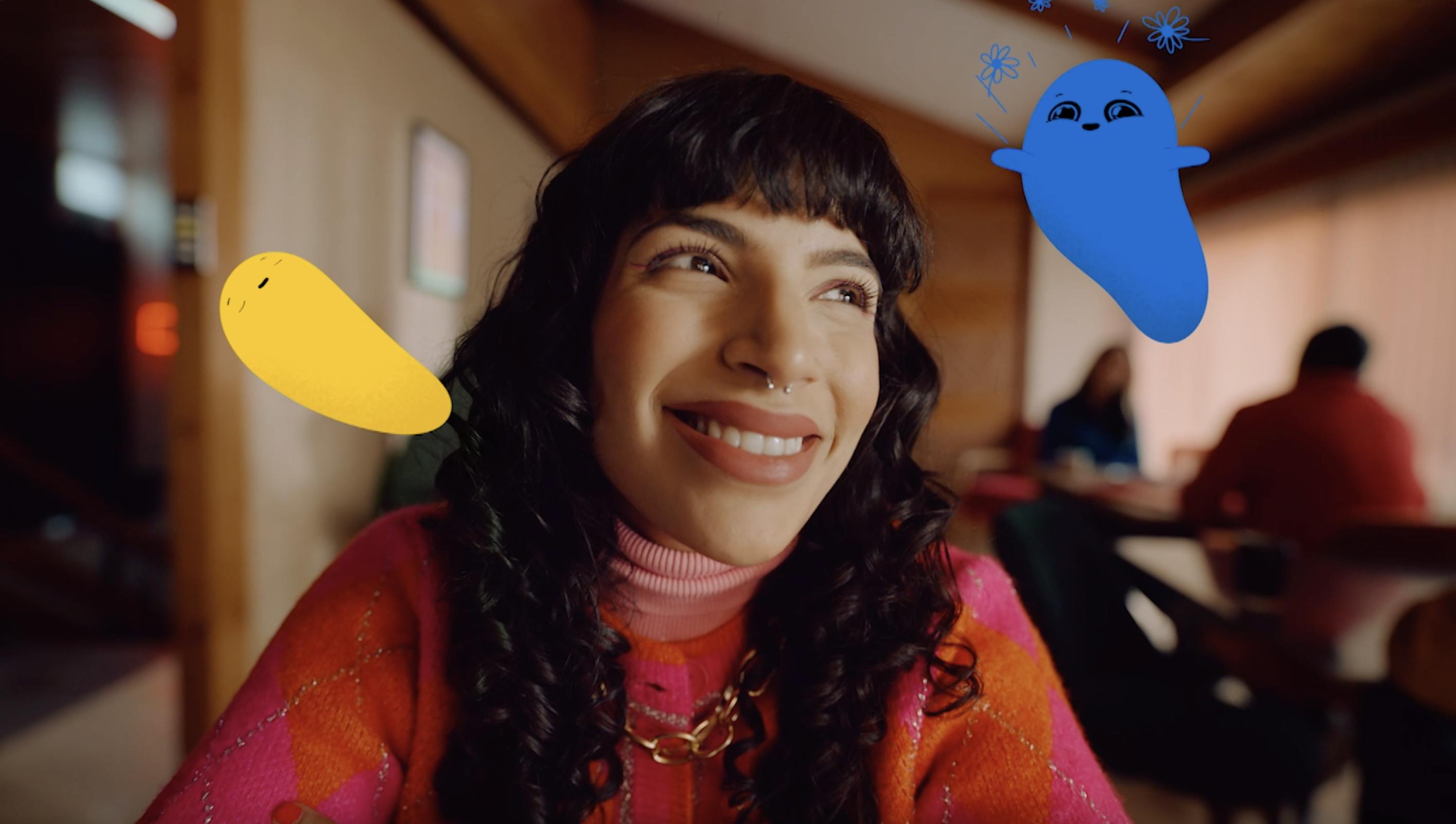 Thortful
Rebrand and
relaunch
Strategy

Advertising

Design

Social
Scroll
The Context
When the 6-year-old online greetings card marketplace approached us, their brand was tired and had become muddled and sprawling. Our task was to create a disruptive brand that couldn't be ignored while celebrating Thortful's true USP: their creators.
The Opportunity
We tapped into the insight that people often struggle to express their true feelings about each other because they lack the right words or way to do it.

Our opportunity was to champion the positive impact of sharing our deepest emotions, whether intimate, wild, cheeky, intense, soppy, or gritty.

Thortful became the brand that inspires and empowers people to unleash their authentic feelings for others, offering a range of cards and gifts to express them in unique and memorable ways.
The Thortles are animated emotions that personify all the feels you can send through Thortful cards.
If you think it, Thortful it!
'The funniest bones' is our first and cheekiest ad for Thortful, centred around Valentine's Day. We we're thrilled that the film was selected as 'Ad of the Day' by Campaign.
'Creator' was our second ad for Thortful in less than a month, and champions the 4000 individual creators who bring your thoughts to life by way of quirky and cute 'Thortles'.
The third in our growing set of ads for greeting card marketplace Thortful, this edit focuses on expressing appreciation via that special, heartfelt card (designed by 1 of Thortful's 4000 independent creators) this Mother's Day.
We completely overhauled their design system, creating a fresh, modern visual identity that celebrated Thortful's values and unique personality.
As part of this, we created a custom typeface, ensuring that every aspect of the brand's design was perfectly aligned with its mission to inspire heartfelt connections.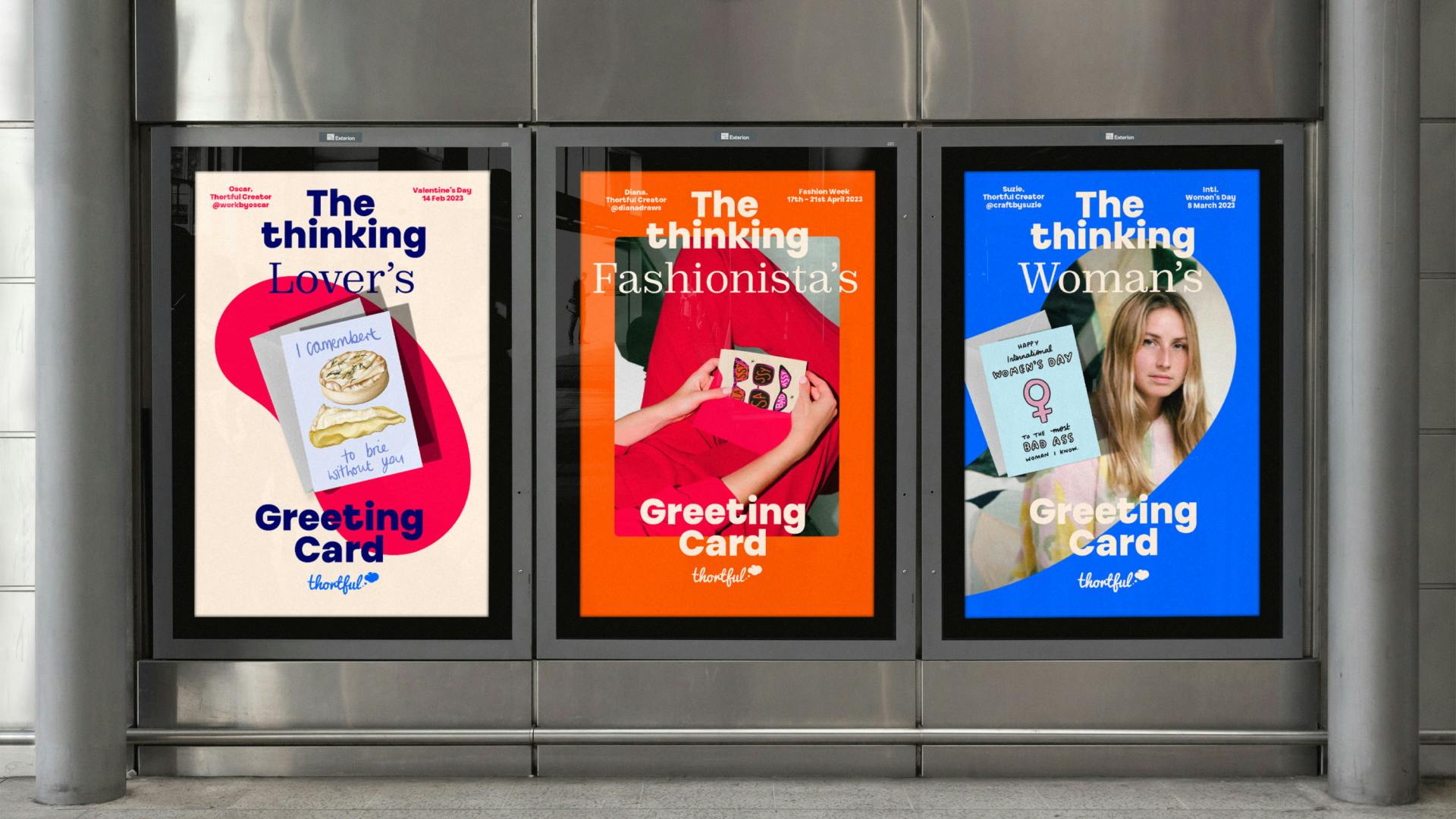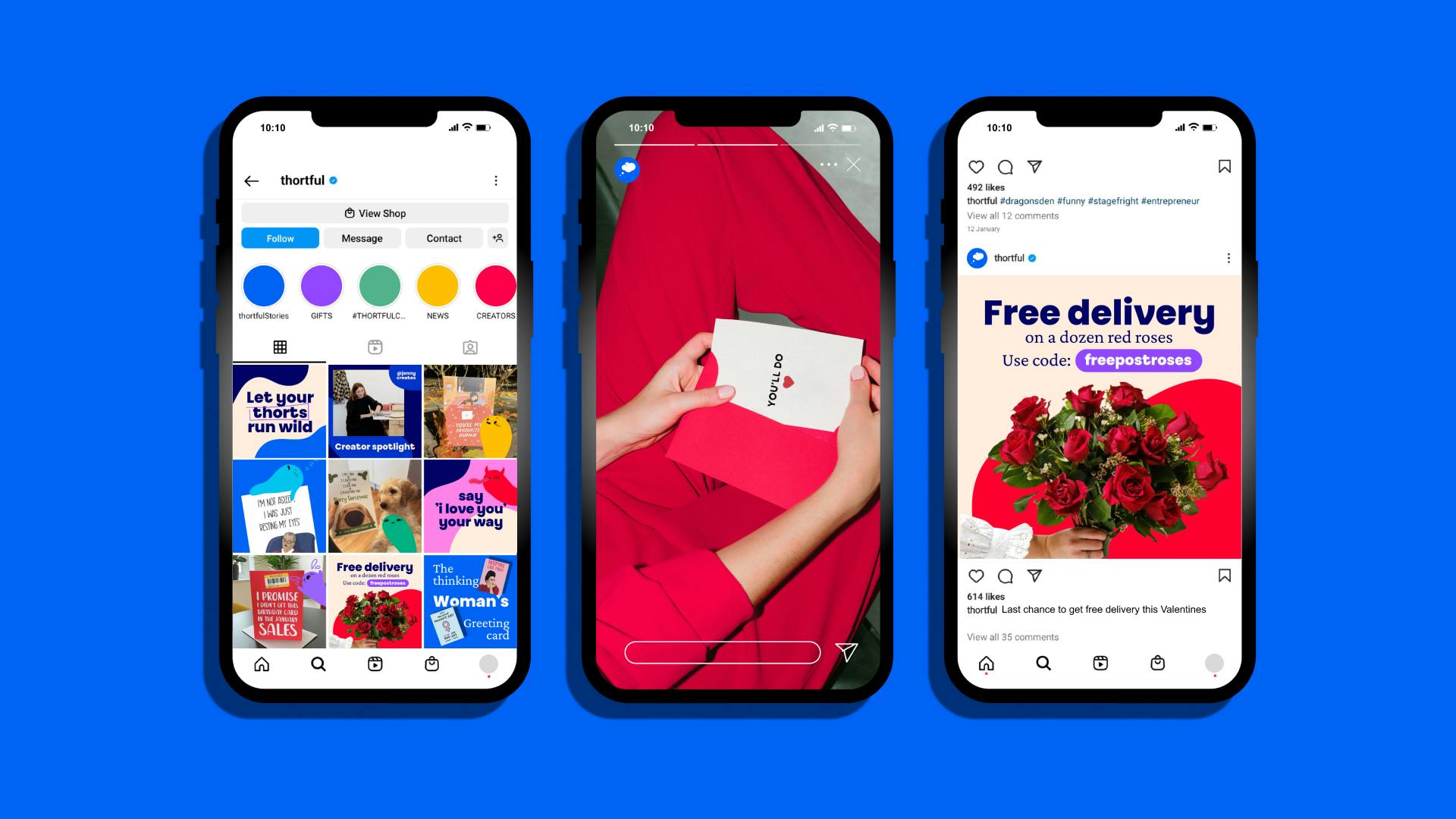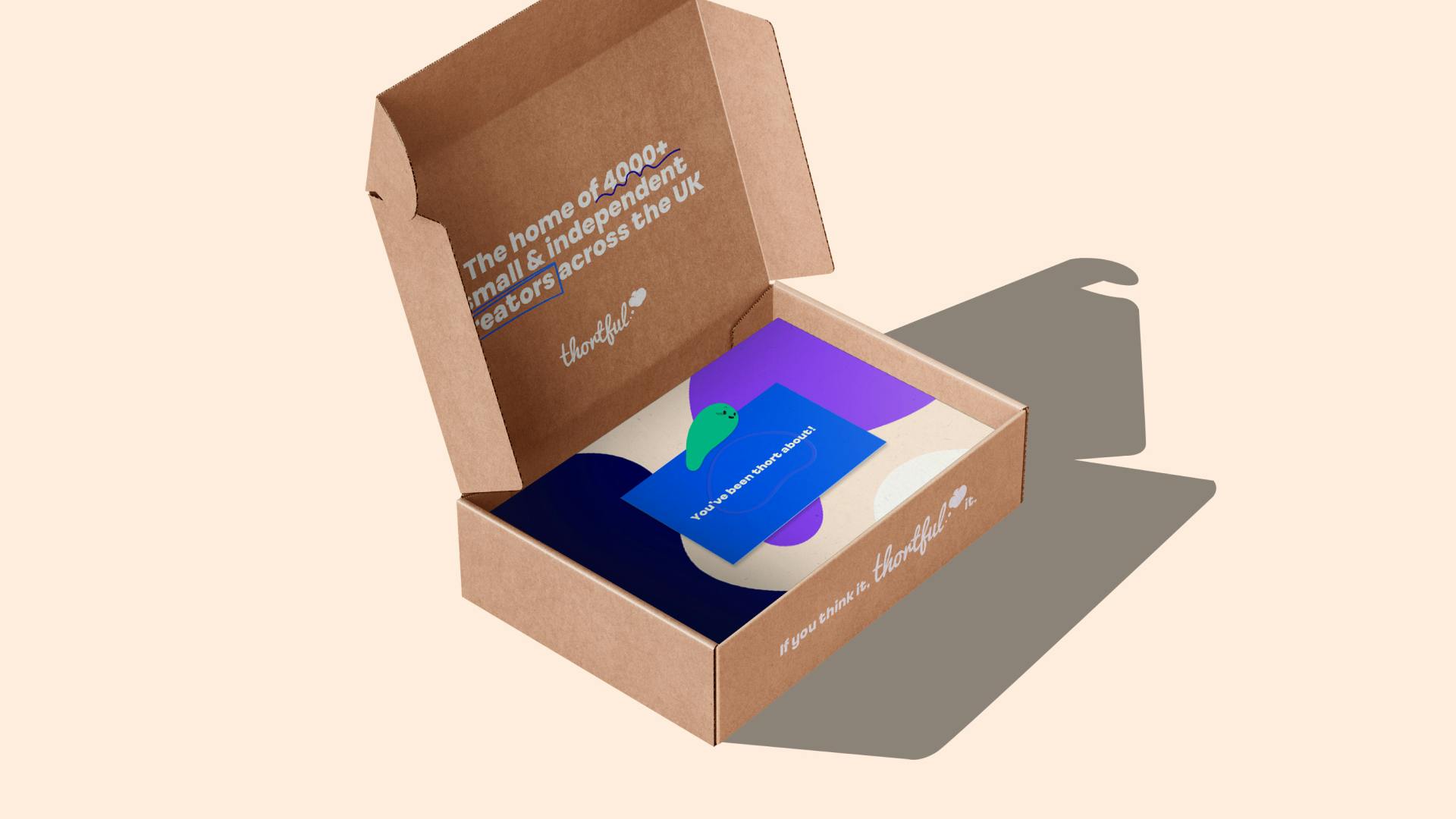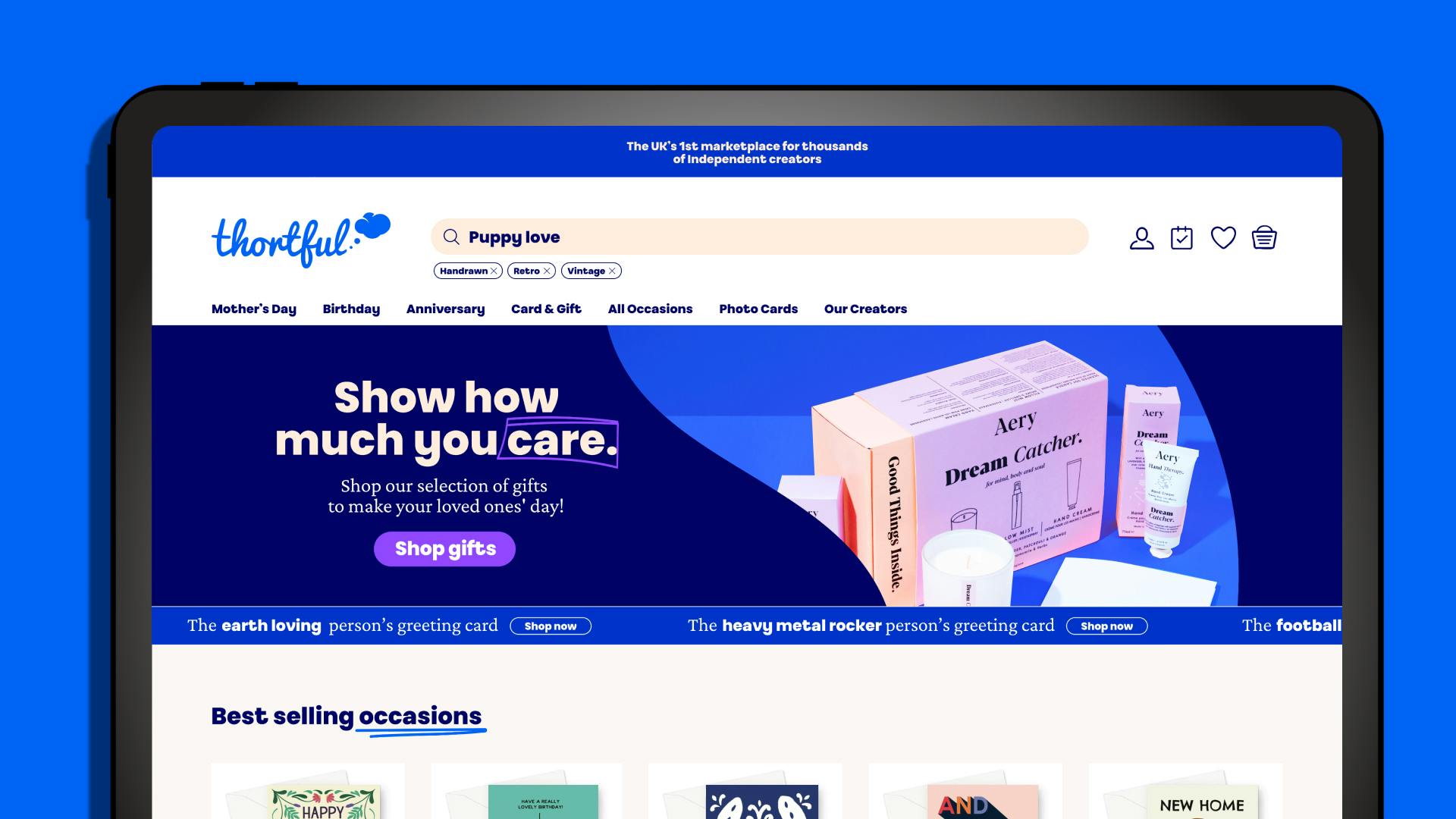 "Fold7 conceive and create across all of our customer experience moments, and are really innovative in their approach to brand, UX, media and advertising"
00%